Effective June 15, 2020: We will be open for buffet and carryout 11:00 AM-9:00 PM everyday except Wednesday and Sunday. We have implemented new protocol for the buffet that includes guests wearing gloves to serve themselves and practicing social distancing while waiting in line. We appreciate your patience and understanding during this time!
Shealy's Country Style Buffet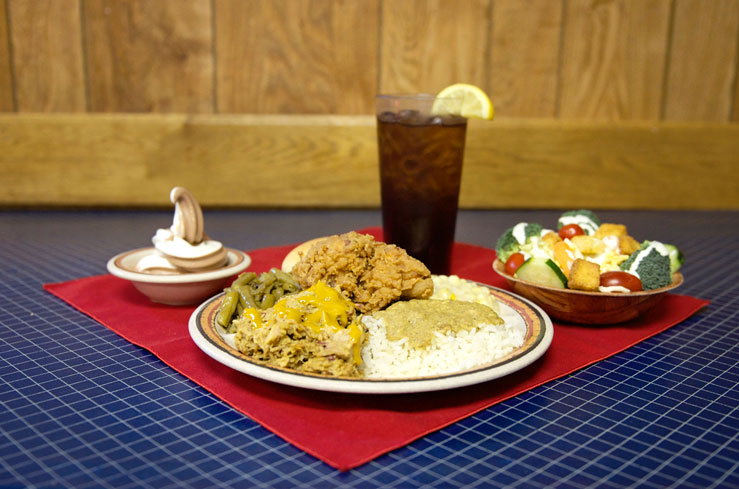 Shealy's Bar-B-Que is a landmark restaurant known for its "All You Can Eat" buffet including BBQ, fried chicken, home cooked vegetables, salad and dessert bar.
In addition to our famous BBQ and Fried Chicken, we offer the following daily specials:
Monday - Chef's Choice
Tuesday - Seafood (Supper)
Thursday - Country Fried Steak (Supper)
Friday - Fish (Lunch) // Ribs (All Day)
Saturday - Country Breakfast Buffet (7-9:30 AM)
(Subject to availability)
Lunch hours: 11am-3pm
Supper hours: 3pm-9pm
Prices may vary depending on changes in menu. Subject to availability